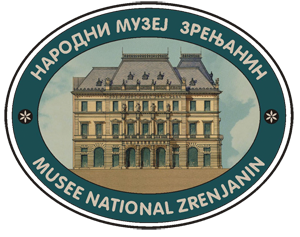 Online Workshopping with an Illustrator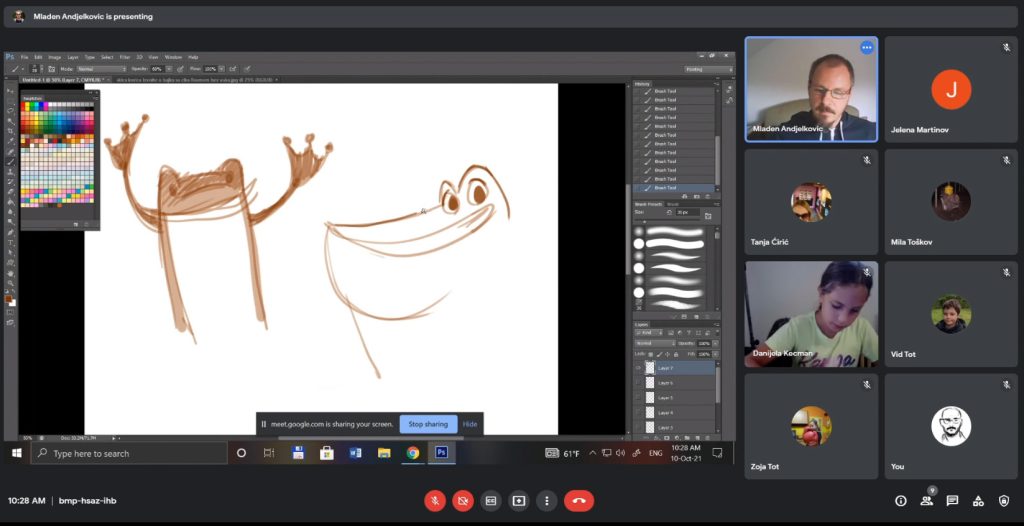 The second online workshop for children featuring the illustrator Mladen Anđelković. The workshop was hosted by Jelena Gvozdenac Martinov and Vladimir Tot on the video-communication service Google Meet and was also streamed live on the Facebook page of the National Museum. Participants were children from ages 8 to 13. Mladen Anđelković is one of the leading illustrators of children books, and works with the biggest publishers in the region.
The workshop had three parts: First, the illustrator and children were introduced, then the attendants were able to find out how to become an illustrator, what the necessities to become successful illustrators or comic writers are, where illustrators find the ideas for their illustrations and what school they had to attend to become an illustrator etc. During the second part, some illustrations from Mladen were shown, both for children and for adults. Mladen answered questions about the techniques and tools that he used for illustrating. Most questions were about digital tools that he uses. In the third part, participants chose what to draw with Malden. Together with the illustrator, they simultaneously drew in different styles. Afterwards, the children sent their works to the hosts of the workshop for a small online exhibition.