See the Big Picture – Virtual Exhibition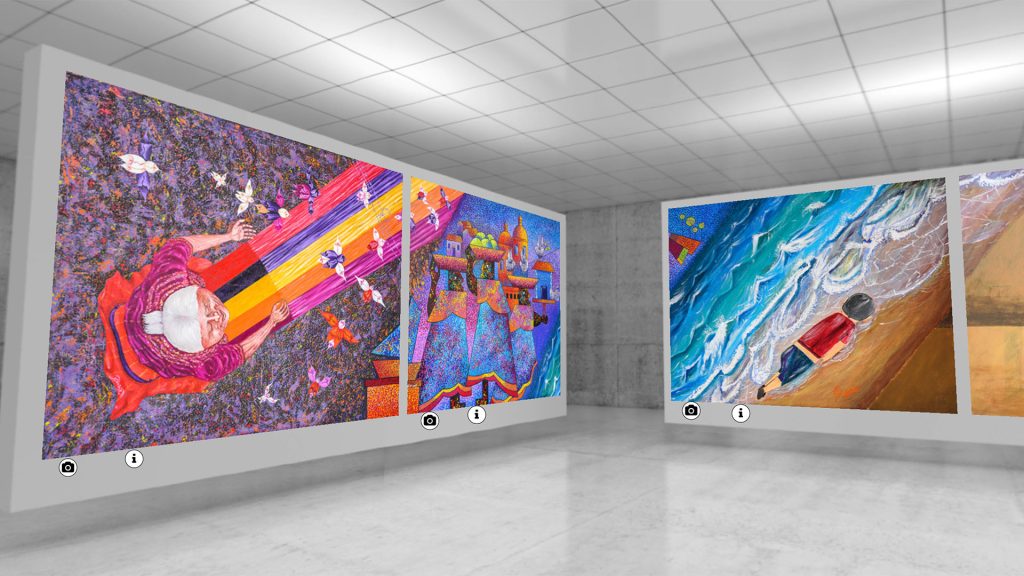 A digital version of the exhibition was created for the international art project "See the Big Picture". To make the international art project available to a wider number of visitors and to increase the visibility of the project, the paintings were added to a virtual exhibition space.
The virtual exhibition space is particularly suitable for the project because "the big picture" is constantly being expanded and new pictures are added. Visitors to the exhibition can view the individual pictures in large format and access information about the individual artworks and artists.